Attend Serramonte Ford's Groundbreaking Ceremony on April 19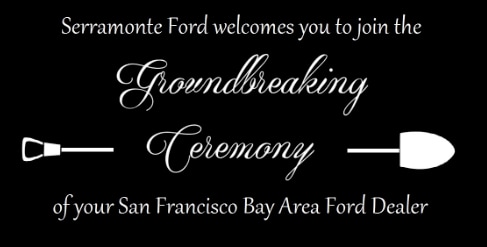 Serramonte Ford is getting a new coat of paint! Well really, it's a full redesign of our Colma dealership, and we're breaking ground on this exciting project on Wednesday, April 19, 2017.

Click the "Read more" button below to find out how you can attend this exciting local event right here in Colma!